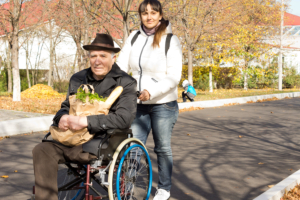 At Vine Healthcare, Inc., we understand that persons with disabilities may have difficulties when it comes to mobility and transportation.
This is why we offer our assistance – be it helping our clients travel to-and-from their home to the shopping mall, to their doctor's appointment, paying their bills, etc. We seek to safely assist our clients in their travels and to make sure that they get to their desired location in a timely manner.
We invite you to call us today at 410-637-3005 / 443-850-1967 for assistance.